SpaTap outdoor solar shower camp shower is ideal as it takes up no room and can quick and easily used. It's simple to use as the solar shower design is intuitive and ergonomic. In fact children love to wash their hands with the SpaTap and the solar shower review they give it is that it is the best tap for camping and washing that there is. Children say the SpaTap is much easier to us than the solar shower bag. The SpaTap solar camping shower does not require a powered camp. The SpaTap solar shower and tap is the cheapest way to generate hot water, simply place it in the sun with a bottle of  water and wait. SpaTap is made from UV Stable water and food grade silicone which is a heavy duty and long lasting materials that is safe to drink from, unlike a PVC solar shower bag that is toxic.
Use the free energy of the sun and luxuriate under a hot shower for 17 minutes with just 2 litres of water at even the most remote locations. Simply fill any bottle with water, leave it in the sun and in under an hour you will have an eco-friendly, water saving, solar hot shower. Wash your hands with the camp tap and hot water after a toilet visit to make them extra clean. SpaTap will attach to any bottle to make a portable camp tap or if necessary, a useful tool in emergencies, first aid, sport, the garden or 4WD situations.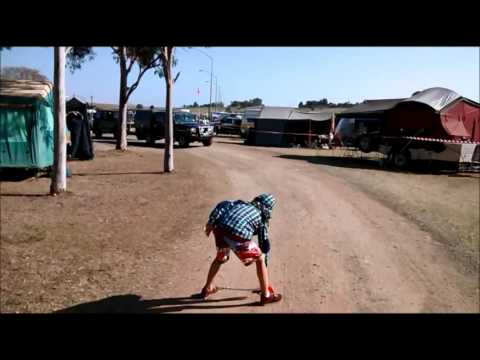 Now a portable camp solar shower can actually fit in your pocket and save space in your rucksack. Use wasted space to carry water bottles and SpaTap provides the best way for water saving and to collect waste water in a camping bucket to wet and rinse the dishes. SpaTap is a great water saver and camping companion and it is much easier it carry than a 20L Deluxe portable solar shower that does not provide a wide spray like the SpaTap shower head. SpaTap uses a water and food safe silicone making it durable and longer lasting than cheaper plastic solar showers that leach toxic PVC chemicals. SpaTap Solar Shower uses solar energy to heat water for all your washing needs.