SpaTap Military Spec Water Saving
Portable Tap & Shower System.
Weighs Only 70 Grams 
Compresses to 5×1 CM's Flat.
Used By Elite Forces & Survivalists.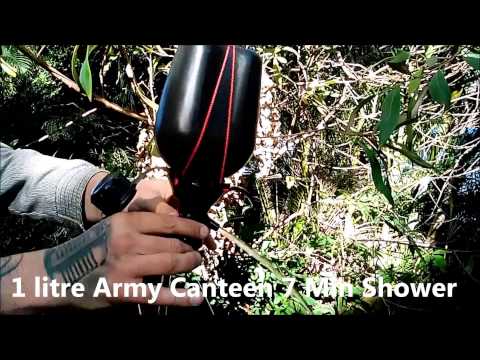 Award winning, unique, Military Spec.
Attaches to military canteens to provide a high performance, outdoor, water saving, multiuse tap or shower.
Use for washing, body, food or first aid.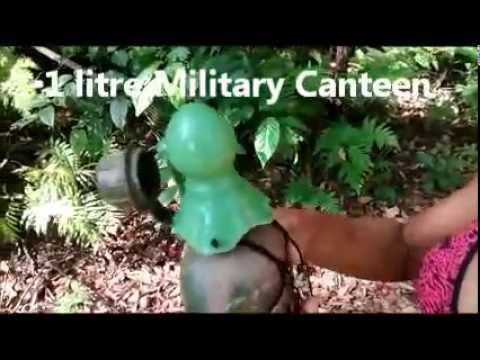 What makes it unique?
SpaTap dispenses water in 3 ways.
1) Minimal hand wash Mode
(enough water to rinse the hands off)
2) Free flow shower mode
(Leave the 1 litre Canteen in the Sun for a solar hot shower that Lasts 7 Minutes)
3) Pump Water mode
(suitable for drinking or when more  water is required)
SpaTap FIRST AID solution.

Hand washing and cleaning instruments with Saline (Sodium Chloride) Sterile irrigation solution 0.9% can also be dispensed.

1 litre Approx 10 minute flow.
Perfect for hydrating burns or wound irrigation
All of the 3 modes of water dispensing have first aid and wound cleaning applications.
e.g. 1) & 2) are suitable for:
a)washing dust and grit out of the eyes,
b)providing a constant stream of water to hydrate burns
c) Irrigating open wounds
Mode 3) is suitable for the Irrigation of major wounds due to trauma.
SpaTap can also be used to wash food or any other articles that require a constant flow.

Manipulation of the SpaTap can provide an even slower water flow to reduce the flow of water to, say, a trickle of water.
• SpaTap is so inexpensive it can be left in situ without concern, at a camp site, on a boat etc
• SpaTap's force fit mechanism can fit any bottle with different girths
• SpaTap saves water by delivering the maximum amount of spray from the minimum amount of water
• A standard 1 litre Army canteen will deliver a 9
minute shower.
• Soap, toothbrushes and paste can be stored on the base of the inverted canteen, making an immediate wash station