END HYGIENE POVERTY
SPATAP HANDWASHING BEHAVIOUR CHANGE SYSTEM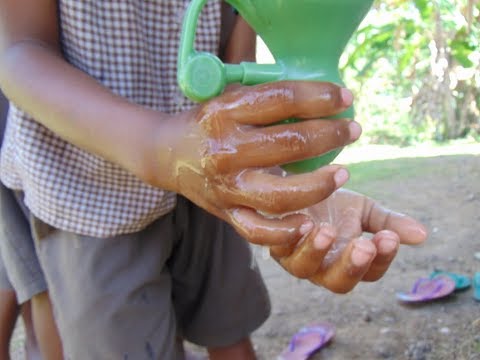 #SPATAP creates the handwashing habit with soap and running where none existed before.
To create handwashing behaviour change 4 things are required
1)  Tap 2) Soap 3)Running Water 4)Routine to create the habit.
Handwashing with soap and water are critical components to creating a healthy school learning environment, resulting in less absentee pupils, hence better learning outcomes. 
DID YOU KNOW?
👉2.4 Billion People do not have access to a tap – Unicef.org
👉1 in 9 People do not have clean water close to home – Wateraid.org
👉Nearly 900 million children lack a basic hygiene service in their school.
👉Nearly half of primary schools and a 2 in 5 of secondary schools have no hygiene service – washwatch.org 2018
THE SPATAP HANDWASHING BEHAVIOUR CHANGE SYSTEM IS VERY EFFECTIVE, SIMPLE AND LOW COST
WHY
This Project covers 5 of the 6 Causes of Rotary International:
Providing clean water, sanitation, and hygiene
Saving mothers and children
The 'hand-washing habit' is critical to building healthy prosperous communities. 

In schools, the delivery of a workshop and roster system is effective in creating the hand-wash habit. This habit is perpetuated to the new intake of students each year.

Teaching children the importance of personal hygiene, influences their parents to adopt such practices at the home.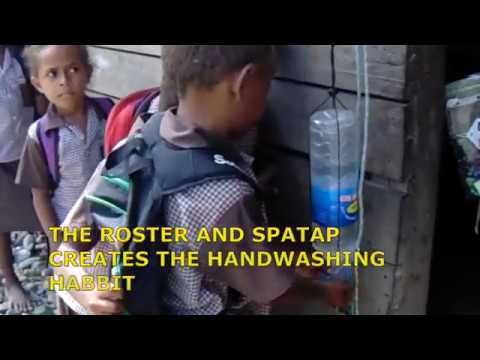 Creating handwashing behaviour change is easy with SPATAP and a classroom roster system. The bottles are filled and maintained by the children which empowers to wash their hands regularly.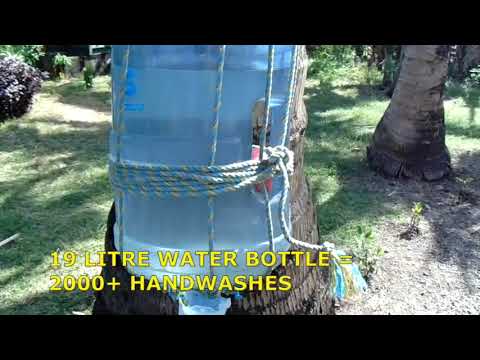 A workshop on SPATAP operation is delivered and children learn how to operate SPATAP and use its minimal water mode. This is perfect for water-scarce schools where every drop of water needs to be saved.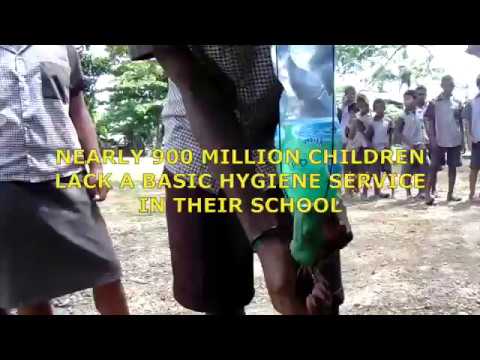 SPATAP handwashing system in operation at break time in Brilliant Star School Honiara. A school that was made hygienic in 1 hour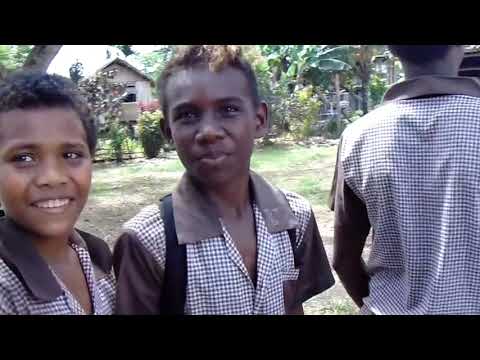 Student testimonials, the student tell us why washing the hands with a SPATAP is so important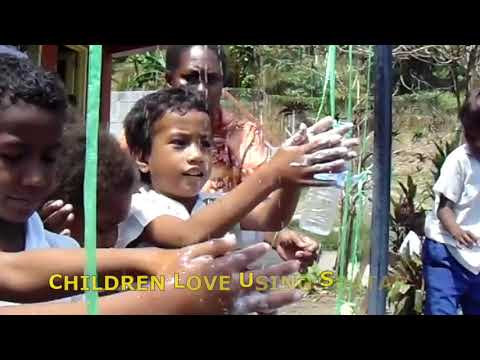 Soap is critical when having a handwash to remove the grease that contains the germs. SPATAP can conveniently store soap so it is easily accessible. Soap helps break down germ-carrying oils. Soap also facilitates rubbing and friction which can remove germs from the hands, and so that germs can be rinsed away with water. Using soap also adds to the time spent washing and ensures a more effective wash.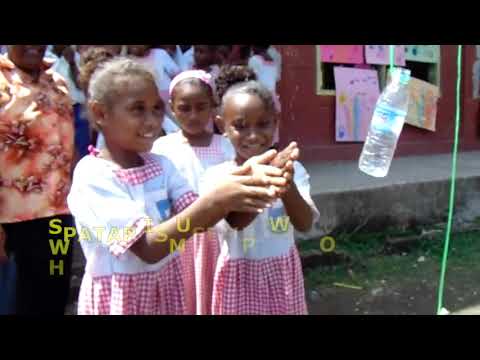 A SPATAP can be installed by a 5 year old child in 10 seconds as it requires no power, pipes or engineering skills, thus provides a saving in labour, fetching, carrying and storing water.