SPATAP Personal Handwashing Tap

The best portable handwashing tap in the world
Carry your own clean and hygienic tap with you anywhere and wash your hands properly with soap and water.
Regular handwashing beats COVID 19 and many other nasty communicable diseases. Can you afford not to have one?

AUD$25 per SPATAP – Courier Shipping worldwide
Save your life or someone else's by giving the gift of handwashing
SPATAP is an ultralight, professional, silicone fitting that attaches to bottles or containers, transforming them into a flow controllable water saving portable tap or power shower depending on the bottle used. (Stretches over most sizes)
Use it for handwashing anywhere and keep safe and clean
SPATAP has 2 distinct modes determined by the type of bottle attached:
1.🚰Flow controllable tap
2.🚿Power Shower
SPATAP dispenses water in 3 different flows rates:
🚰 Minimal water: 10mls +/- (1 touch)
🚰🚿Free flow water: 1.5Lts dispenses over 15 mins +/- (no touch)
🚰🚿Water burst 50ml+/- (1 touch)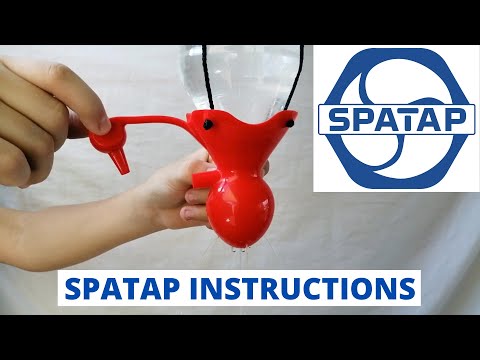 🍼BOTTLE SELECTION
Bottles are made from different plastics and other materials and will produce different results from the SPATAP.
☝️As A Rule
🚰 For Tap Mode which is perfect for handwashing, use a hard or firm bottle 1.5L or smaller

🚿For a Power Shower use soft bottle that will implode & force water out under pressure (softer the bottle, higher the pressure) 1.5L or bigger

✅Get more water by squeezing the SPATAP which is perfect for soaking your self 
Buy In Our Online Shop Now!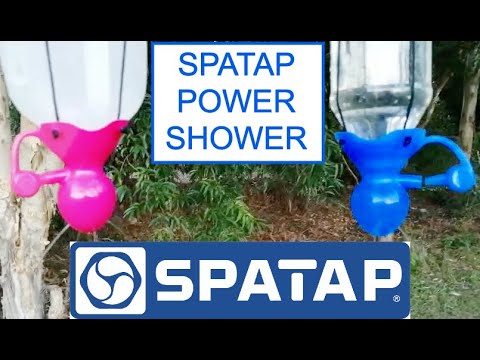 ☝️

For Best Results


✅ Stretch SPATAP flange over bottle lip
✅ Make airtight seal

✅ Remove any bottle rings as they can cause an air leak
✅ Make sure SPATAP flange is NOT crossing bottle thread
✅ Squeeze or open the bung to start water dispensing
✅ Soap caddy by using the base of the inverted bottle
✅ Hang SPATAP anywhere with the strap
✅ Use handheld no need to hang
Made in Australia with the highest quality UV Stable, food & water safe silicone. Includes a tough hook & loop adjustable hanging strap, nylon cord with adjustable cord lock toggle.



Handwashing anywhere is now easy, no need to carry a sink with you when you can handwash with SPATAP.
SPATAP's diverse user base continues to grow, Festival-goers, government health & education departments, event management companies, sailors, rural schools, campers, NGO's, charities, schools, film crews, defence force personnel, busy parents, hikers, gardeners, truck drivers, BBQ, picnickers, motorists, pet owners, masseurs, first aiders, sportspeople, in fact, anyone that needs a tap!
SPATAP handwashing portable tap is used by the following Orgs: