Training Instructions for
'Train the Trainer'
Instructions for SCHOOLS
MODULE 1
START: Gather the class or school into a group area where everyone has a good visual of the SPATAP display.
Describe main parts of SPATAP (BUNG, AIR INLET PUMP OUTlET, TAP & SHOWER OUTLET)

(BOTTLE INSERT INNER FLANGE)


F1

SMALL BOTTLE LIP




F2

MEDIUM BOTTLE LIP


F3

BIG BOTTLE LIP
Pass around students so everyone gets to touch and feel

Get Class to repeat parts of SPATAPS 3 times

Demonstrate how to attach a bottle in situ by inverting the hanging SPATAP inserting the upright BOTTLE and then returning the SPATAP and BOTTLE to the HANGING position. Have filled bottles ready to go during the progression of the workshop.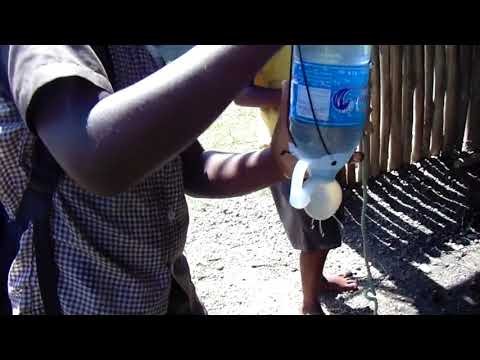 BOTTLE REFILLING & INSTALLATION DEMONSTRATION VIDEO
MODULE 2
USAGE OF THE 3 WAYS OF DISPENSING WATER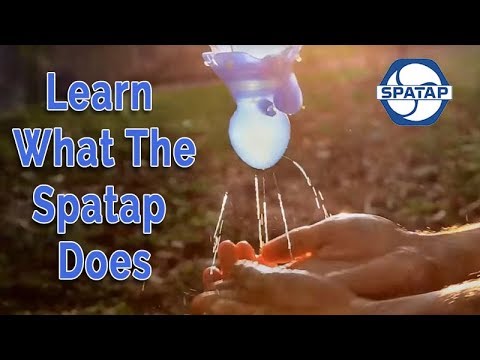 SPATAP OPERATION 3 WAYS TO DISPENSE WATER VIDEO
You will need:
A place to hang a SPATAP & BOTTLE

Water filled bottle (Suggest 1.5litre)

SPATAPS to pass around the class

A selection of different size bottles made of different materials

A roster system grid for the teachers to fill in.
Procedure:
Ask for a volunteer STUDENT. Show how to attach the bottle in situ. Explain that SPATAPS are to remain in situ and not moved unless permission from the teacher is given.

Demonstrate 3 ways of dispensing water.
1)Minimal water mode = (Milking the cow)
2)Free Flow = (Free Flow)
3)Pump MODE = Big Wash
Request to demonstrate the 3 ways of dispensing water

Ask for another volunteer.

Get student No.1 to ask for a volunteer. Student No.1 to train student No.2.




Request student No.1 to show student No.2 how to operate and check they are doing it correctly (NB. This is the start of the "Train the Trainer" and "handwashing champion role" as marked on the ROSTER sheet.

REPEAT this step.  Get student No.2 to ask for a volunteer. Student No.2 to train student No.3.

REPEAT THIS PROCESS UNTIL EVERY STUDENT HAS PARTICIPATED

Form a Queue and repeat the operation until everyone has participated and understands the SPATAP 3 ways of dispensing water.

WHEN BOTTLE IS EMPTY THE NEXT STUDENT IS TO RELOAD FULL BOTTLE USING METHOD as above.
Refill bottles in situ using the SPATAP bottle refill method as demonstrated at the beginning of the workshop.
BREAK- Discuss what has been facilitated
MODULE 3
TO LEARN SOAP BAR and SOAP CADDY OPTIONS
ASK FOR VOLUNTEER

Demonstrate options for placing a soap bar

Ask a volunteer to insert soap bar on the base of the inverted bottle.