Training Instructions for
'Train the Trainer'
Instructions for SCHOOLS
MODULE 1
START: Gather the class or school into a group area where everyone has a good visual of the SPATAP display.
Describe main parts of SPATAP (BUNG, AIR INLET PUMP OUTlET, TAP & SHOWER OUTLET)

(BOTTLE INSERT INNER FLANGE)


F1

SMALL BOTTLE LIP




F2

MEDIUM BOTTLE LIP


F3

BIG BOTTLE LIP
Pass around students so everyone gets to touch and feel

Get Class to repeat parts of SPATAPS 3 times

Demonstrate how to attach a bottle in situ by inverting the hanging SPATAP inserting the upright BOTTLE and then returning the SPATAP and BOTTLE to the HANGING position. Have filled bottles ready to go during the progression of the workshop.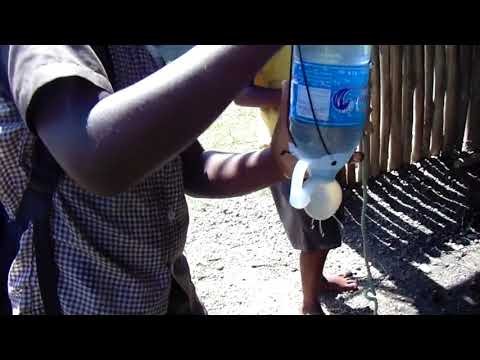 BOTTLE REFILLING & INSTALLATION DEMONSTRATION VIDEO
MODULE 2
USAGE OF THE 3 WAYS OF DISPENSING WATER